Cooperation and consulting in Saxony-Anhalt
EU Cooperation Centre of Science Organisations

The cooperation centre offers accompanying and strategically proactive services "from a single source" that address researchers, administrators and institutions nationwide and basically cover all stages of the research career, all instruments of the Research Framework Programme and all phases of an EU research project.

National Contact Points (NCPs)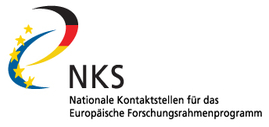 The National Contact Points provide advice on any questions relating to the current Framework Programme Horizon Europe during the different phases of a research project. The NCPs are contact persons for researchers as well as for administrators and institutions. In some cases, applications are also pre-checked. The contact points are also available for questions on current projects from Horizon 2020.

Federal Ministry of Education and Research (EU Office)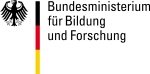 The German Federal Ministry of Education and Research (BMBF) has compiled information on the Framework Programme in its portal on Horizon Europe in German.

Advice on intellectual property rights: IPR Helpdesk
The EU will provide special assistance on issues relating to intellectual property rights in scientific work. To this end, the EU has set up a helpdesk for Intellectual Property Rights, which can be used throughout the duration of the project.
Important points to consider when participating in the EU's Framework Programme for Research are summarised on the EU's Cordis server.


All participants of Horizon 2020 (as well as participants of ongoing projects of the 7th EU Research Framework Programme) should contact the Research Clearing Committee (RCC) of the European Commission directly. Questions on different interpretations or implementations of the Horizon 2020 or FP7 regulations can be submitted to the RCC Secretariat.